HOW TO SEARCH and QUERY EeelBase
Eeelbase is the European Eeel transcriptome databases.
The database entries correspond to putative Eel trascripts, chracterised by bioinformatic analyses.
Individual transcripts are associated to different kinds of sequence and annotation by similarity information.
See a sample EeelBase entry
http://compgen.bio.unipd.it/eeelbase/contig/eeel_c11259/
HOW TO SEARCH Eeelbase
The database is searchable form the
search
page using keywords on all entry fields.
The result of such a search is a table listing accession numbers and descriptions of matching entries, linked to contig pages.
Screenshots of search form, results table and linked entry: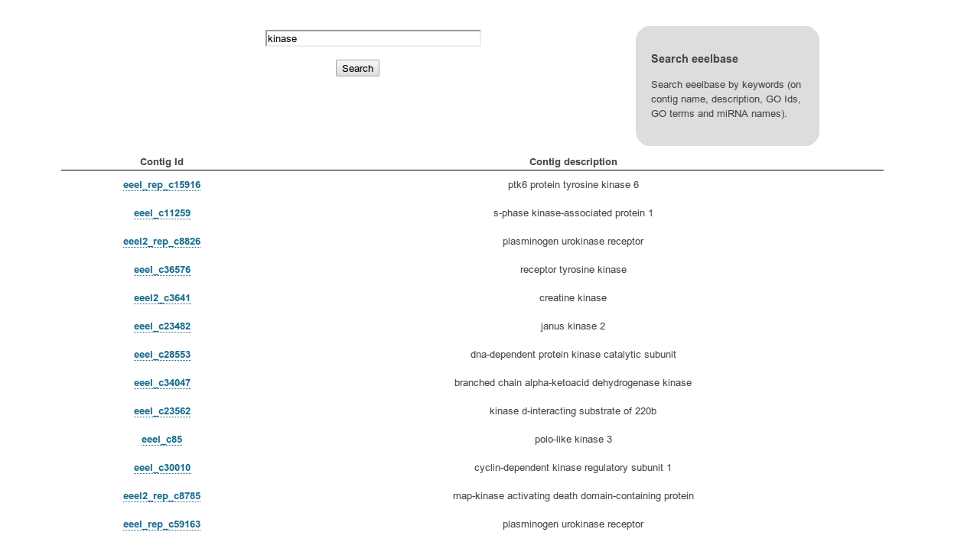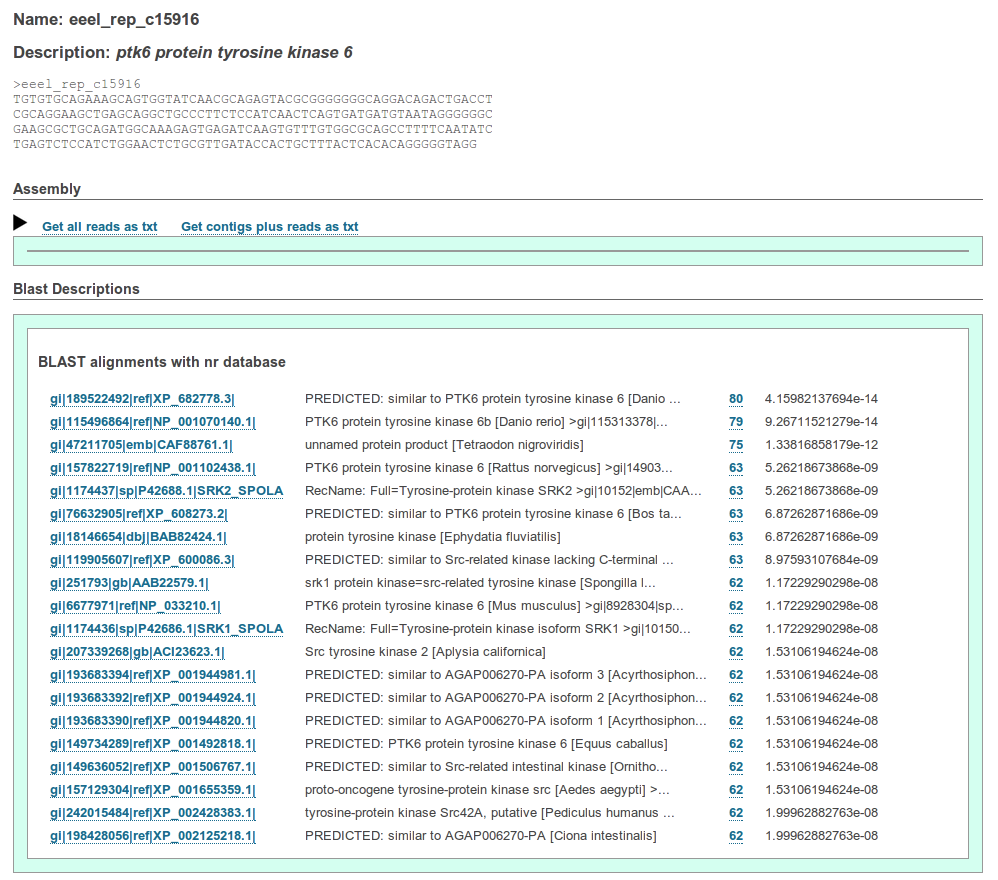 HOW TO BROWSE Eeelbase for MASSIVE DATA RETRIEVAL
The database in
browsable
: by combining searches of specific keywords in given entry fields the user can retrieve information about all the matching entries, as table separated values (TSV) text files. The special keywors "HAS" can be used to retrieve all the entries with a non empty content of one or more specific fields.
Indeed, the the user can customise the retrieved information.
Simple query:
using a given contig accession number
retrieving contig description and sequence information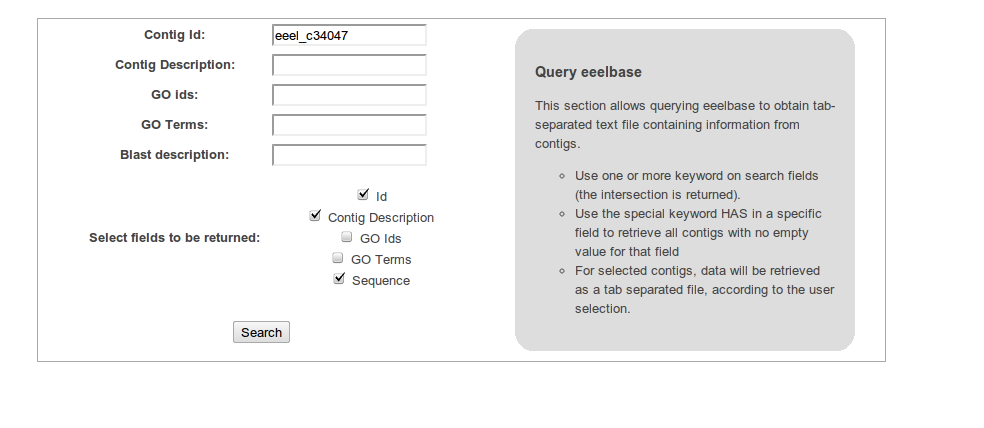 eu_c19731	corticotropin-releasing hormone	GTGTTACAAGGTTCTTGATACACCACAACCGAAAGTGGGAGGAGGGAAT....

Advanced query:
Using "growth" as keywords on description field
using HAS on GO descriptions, to consider all the entries corresponding to contigs associated to GO terms
etrieving both sequence and annotation information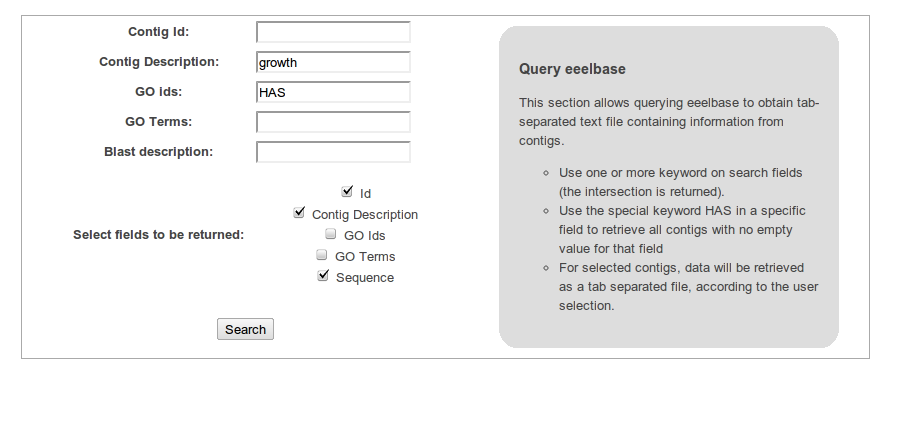 u2_lrc2594	growth arrest and dna-damage- alpha	GO:0005634,GO:0006281,GO:0006915,GO:0007050,GO:0000079	ATTACGTACATTTACAGGTTTTAAAAATATTGCAACATAAATACAATTAAGTTAGTACAATACAAAATAACTTAATGACAAAGAGAACAC...

eu_c11472	growth arrest and dna-damage- beta	GO:0006950,GO:0051726,GO:0030154,GO:0005515,GO:0006469,GO:0000185,GO:0006915,GO:0001756,GO:0000186,GO:0051597	GGCATACAACGAGGTAATTCAAGAGAGAAACTGG...

eu2_c359	growth arrest and dna-damage- alpha	GO:0005634,GO:0006281,GO:0006915,GO:0007050,GO:0000079	AGTAGGTCAGGTACTGTGAGAATTTAGCTACTGCTGGGACGTCACTACTATTGCGAGCTACAGCACCAACGGCAGTCACTGTCCAGAAAC...
...
...