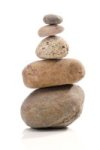 COMPUTATIONAL GENOMICS LABORATORY
Department of Biology, University of Padova, Italy.
Welcome to the computational genomics laboratory's home page. Main research interests: computational biology, bioinformatics and systems biology applied to the study of the mechanisms underlying gene expression regulation. We also develop bioinformatic software aiming at helping the research community solve some problems.
News
Fundings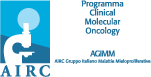 Location and Contacts
The CompGen laboratory is situated in the
Department of Biology
of the
University of Padua
, Pauda, Italy.
Lab Telephone:

+39 049 8276502

Postal Address:

Via U.Bassi 58/ B - 35121 Padova (Italy)