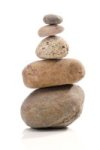 COMPUTATIONAL GENOMICS LABORATORY
Department of Molecular Medicine, University of Padova, Italy.
Welcome to the computational genomics laboratory's home page.
Main research interests: computational biology, bioinformatics and systems biology applied to the study of genome variation in cancer and disease and of the mechanisms underlying gene expression regulation; bioinformatic software development.
Fundings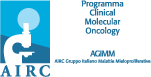 Location and Contacts
The CompGen laboratory is situated in the
Department of Molecular Medicine
of the
University of Padua
, Pauda, Italy.
Lab Telephone:

+39 049 8276502

Postal Address:

Via U.Bassi 58/ B - 35121 Padova (Italy)